2014
Noe's Bike 2.0
Since Noe doesn't need a coupled wheelchair , he changed his "Bicimano" into a trike. To move the body less, he shortened the wheelbase. Because of bearing damage he just used large ball bearings.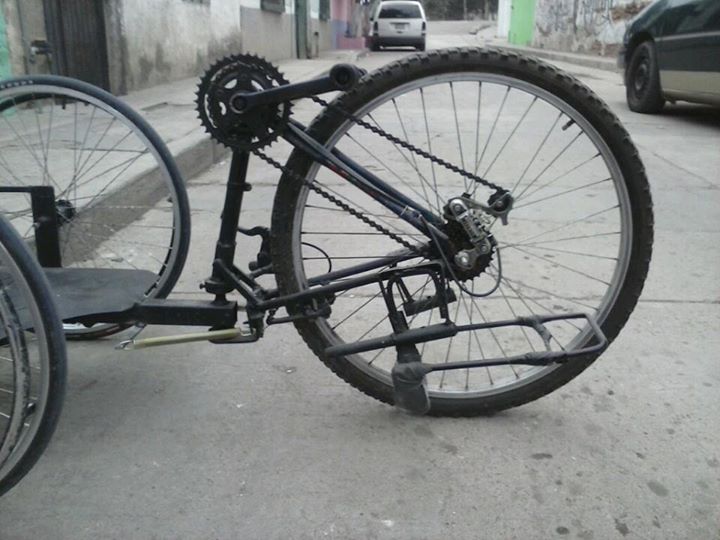 For weight shift (he has only one leg), the axis of the new camp was welded at a slight angle to one side. And to stabilize he mounted springs as a steering damper.
2013
Made in Mexico, in Silao, Guanajuato!
Realized with scrap metall or used parts.
Important: The camber of the wheel (of the wheelchair) has to disapear!
 . 
 .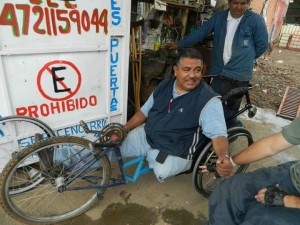 The "Bicimano"  rides!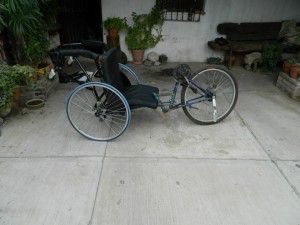 . 
 .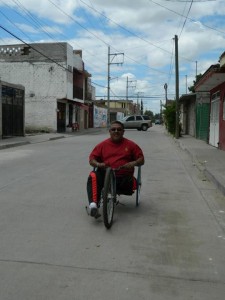 At the popular race of Leon, just two days later…
 . 
 .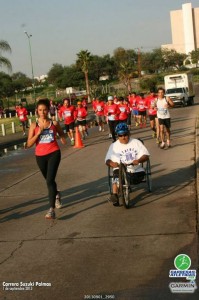 … and he finished the 10 km in 48 min!!! Congratulations!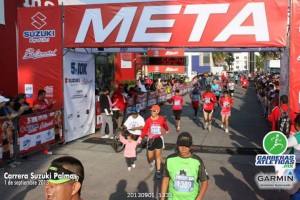 . 
 . 
.